Author Visits
Author visits offer a wealth of benefits to schools and students. These encounters provide a tangible connection between readers and creators, inspiring a genuine appreciation for literature. Through personal interactions with authors, students gain insights into the writing process, fostering their own creativity and writing skills. Beyond the classroom, author visits encourage diverse perspectives and serve as powerful examples of perseverance and success. Such experiences not only deepen literacy and critical thinking skills but also cultivate a sense of community excitement, uniting students, teachers, and parents in the joy of learning.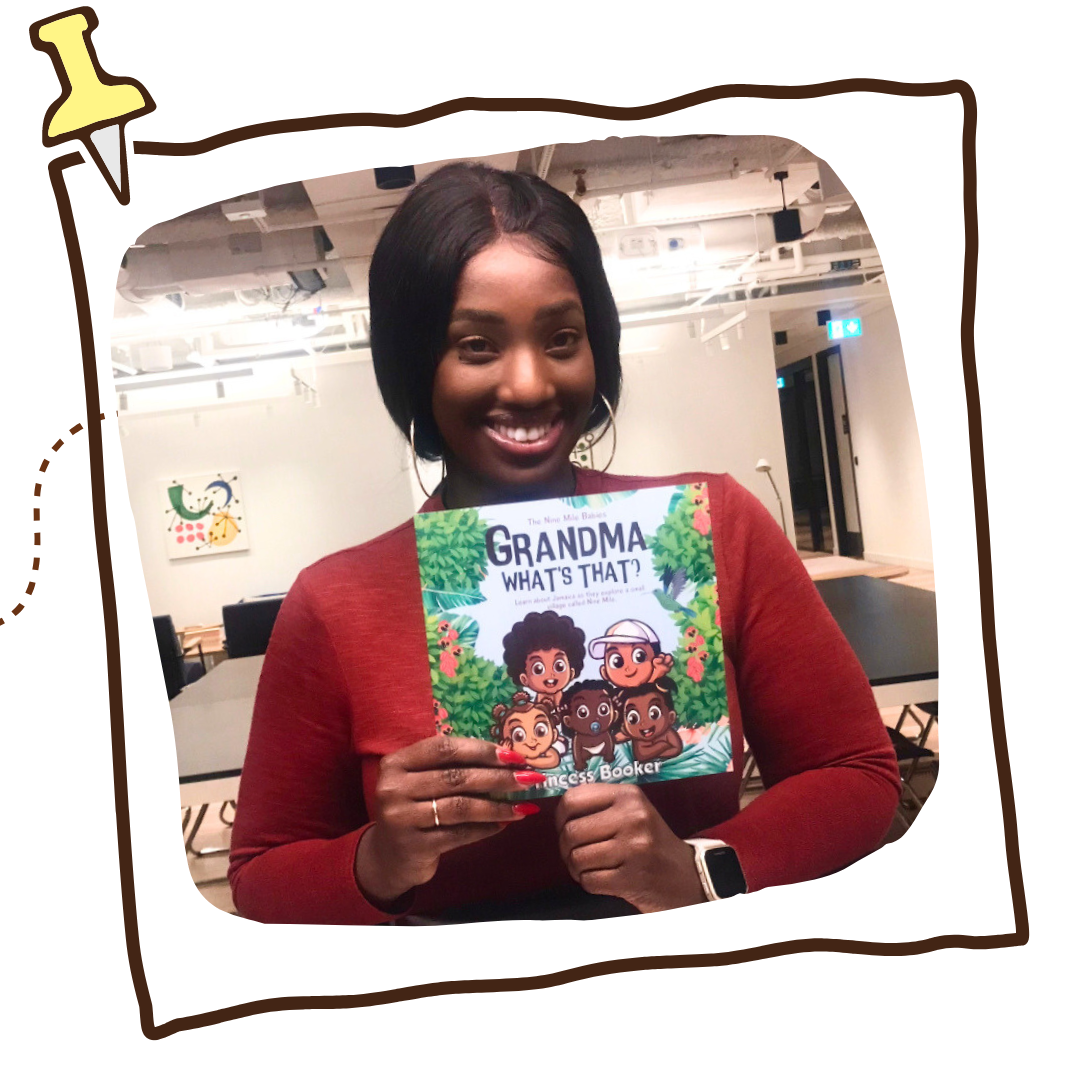 Meet Author Princess Booker
Princess Booker is an author, diverse children's brand founder, and philanthropist. Inspired by her grandmother Cedella Marley-Booker's storytelling, she writes relatable stories to educate children about diversity and different cultures. Her work combines personal experiences and creativity to promote inclusion and understanding. Additionally, she has founded a children's brand that celebrates diversity and actively supports philanthropic initiatives for children's education and well-being.
From the colourful hummingbirds that flit through the air to the sweet mangos that grow on the trees. There's so much to discover in this magical place.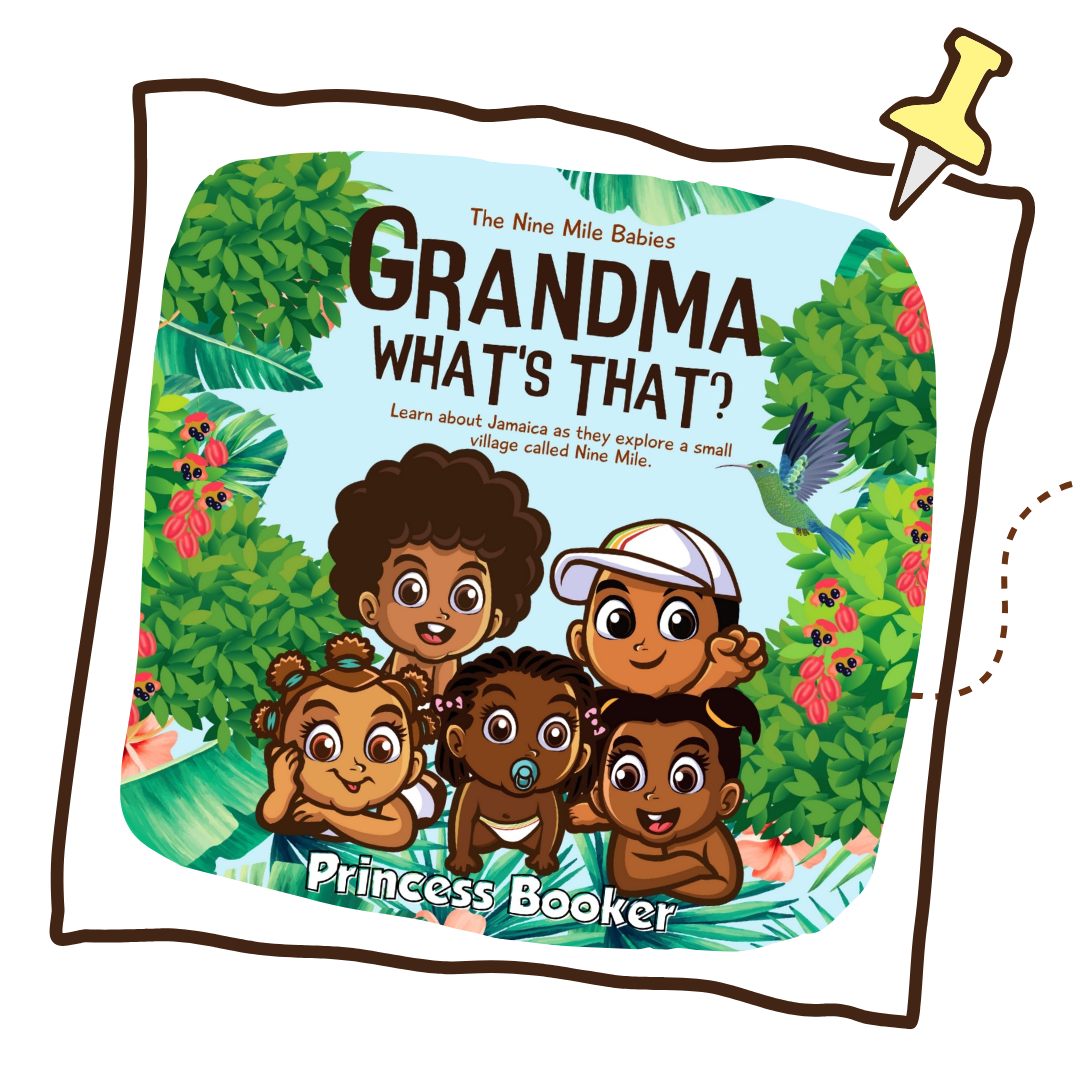 Our Book
"Grandma What's That?": "Grandma What's That?" is more than a heartwarming story; it's a bridge to cultural exploration. The narrative embraces the extraordinary adventures of the 'Nine Mile Babies,' five spirited siblings who call a quaint village in Nine Mile, Saint Ann, Jamaica, their home. Through this captivating tale, children don't merely read; they embark on an immersive voyage of discovery, singing the alphabet as they delve into Jamaica's rich heritage.
Get ready to sing the alphabet as you explore the small village of Nine Mile with the Nine Mile Babies and their Grandma; you will learn about Jamaica's vibrant culture and natural beauty.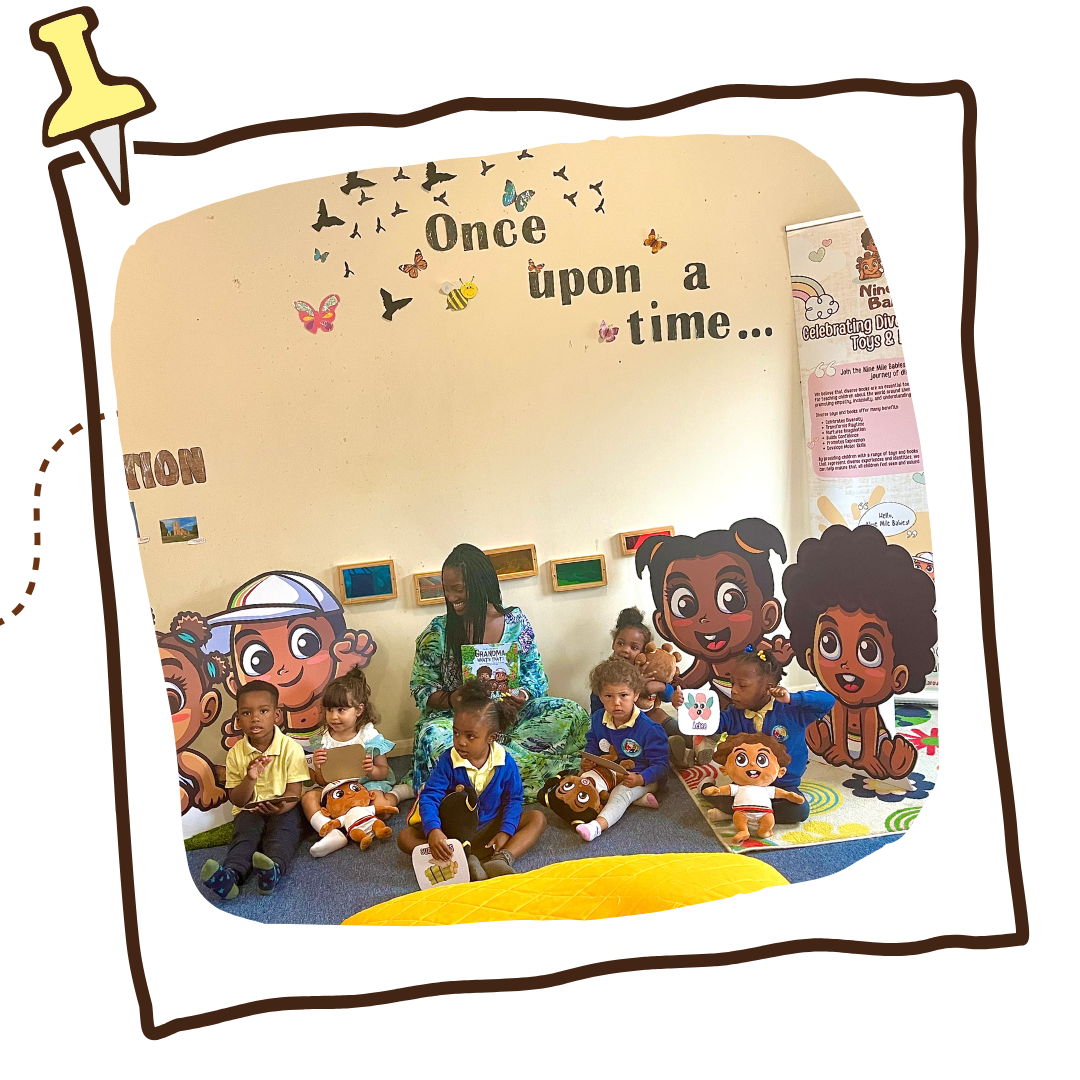 Promoting Diversity and Inclusion
Diversity and inclusivity breathe life into "Grandma What's That?". The characters reflect the vibrant tapestry of humanity, with various shades of black skin that resonate with every child. This journey of self-discovery goes beyond the pages, nurturing a profound understanding of 'One Love' that transcends boundaries and kindles empathy and respect.
Author Visit Packages
Author visits can impact students' lives dramatically. Princess loves connecting with her readers to teach them about the wonderful world surrounding them. Share her love for Jamaica and storytelling with your students.
Testimonials
I am thrilled to share my testimonial for Princess who recently visited our nursery to read her book, "Grandma, What's That?" The children, ranging from 2 to 4 years old, were completely enthralled by the story and its diverse characters. From the moment the author began reading, the room was filled with excitement and curiosity. The children's eyes lit up as they followed along with the beautifully illustrated pages, Princess' engaging storytelling skills effortlessly transported the children into the world of the book.
After the reading session, the impact of the Princess' visit was undeniable. The children couldn't stop talking about the book.
Not only did the children love the book, but they also developed a newfound admiration for Princess! They eagerly shared their experience with their parents... Princess' ability to connect with young minds and leave a lasting impression is truly commendable.
I am grateful to her for sharing her time and talent with our nursery. Her visit has undoubtedly sparked a love for reading and opened the doors to a world of diverse stories for young learners. We look forward to welcoming her back in the future and continuing to explore the magic of storytelling together.
Jade, Nursery Teacher

Blossom Patch Nursery
I loved the book "Grandma What's That?" Sweet characters, story based on learning the alphabet. The book was inspired by Princess Booker's childhood memories about her time with her grandma and cousins in Nine Miles, Jamaica. Colourful pictures and fruits and nature you can see in Jamaica only take us on the lovely walk with Nine Miles babies.
Anna

Idea Store Canary Wharf